withdraw - ExpertOption Blog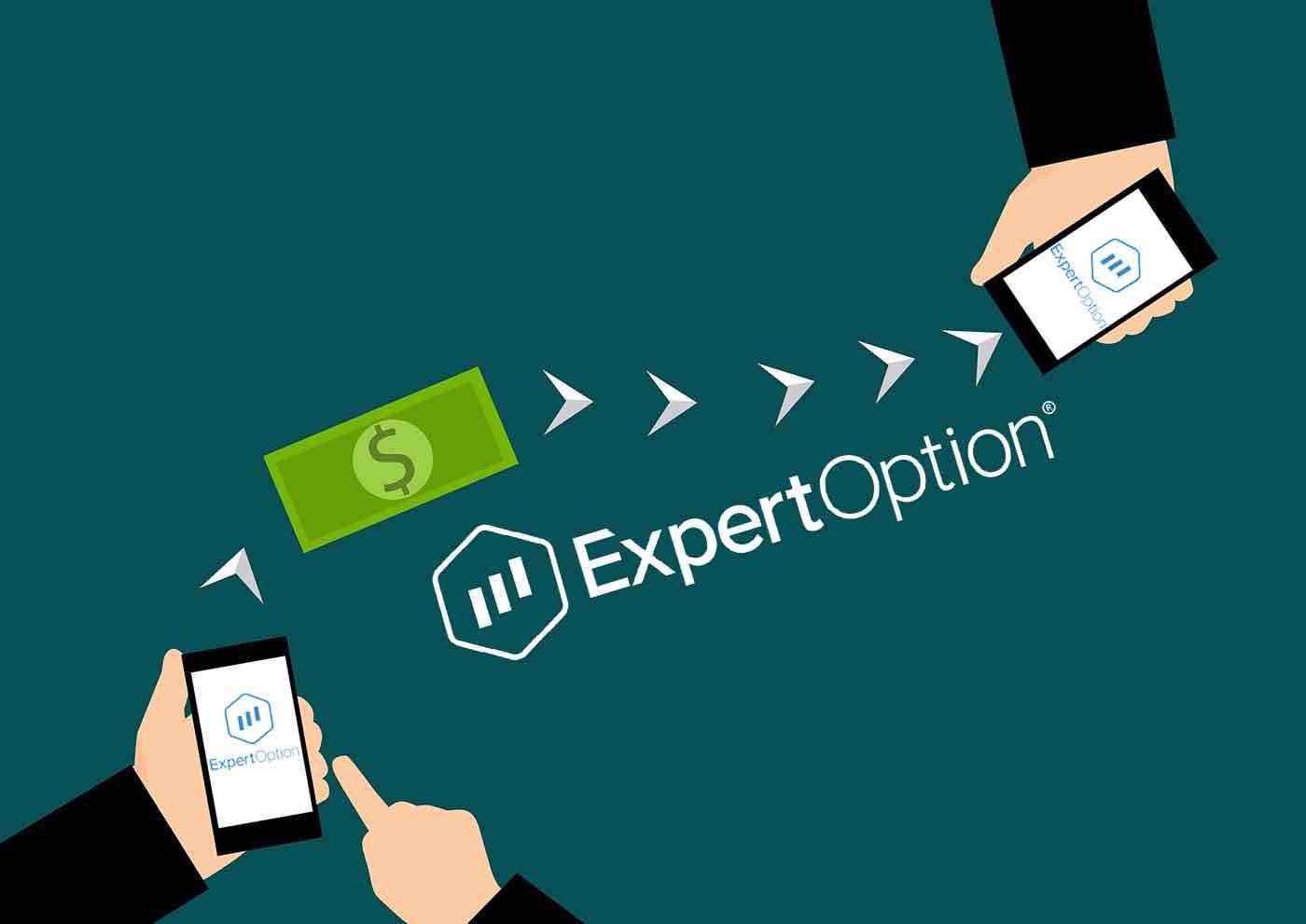 How can I cash out my funds from the ExpertOption platform? This is a question that is quite rightly asked by all users who have earned a good profit on ExpertOption. That is why we have made the withdrawal process as simple, understandable and convenient as possible. In this article, we will tell you in detail how to withdraw funds on the ExpertOption platform.



Which payment methods are available for withdrawal?
We work with more than 20 payment systems. You can transfer money to your debit or credit card: Visa, MasterCard, Maestro, UnionPay. We are integrated with electronic payment methods as well: Neteller, Skrill, Perfect Money, FasaPay and others.
Gold, Platinum and Exclusive accounts have priority withdrawal.
First withdrawals have to be made to bank card or e-wallet which was used for making a deposit. In case of withdrawal to bank card amount of withdrawal has to be equal to deposit amount. Other funds (revenue) you can withdraw to any e-wallet (Skrill, Neteller, UnionPay, or any other method)  
How can I withdraw money?
First, lets clarify a small point. It may seem ridiculous or stupid to some, but we receive many similar questions every day. Money can be withdrawn ONLY from a real account, a demo account is, in fact, a simulation profile on which you can practice making money using the ExpertOption platform. Therefore, at the very beginning, on a demo account, a very large $10,000 is available for trading.
So, you have a real account, you've topped up using a MasterCard bank card. Now you've earned a profit and want to withdraw your winnings. How can it be done?
Withdrawal has never been easier! Follow these steps:
1. Just open the
ExpertOption platform
and tap on the left upper corner menu.
2. Then choose the Finances option. You'll now see a Withdrawal option in the lower right corner of the window.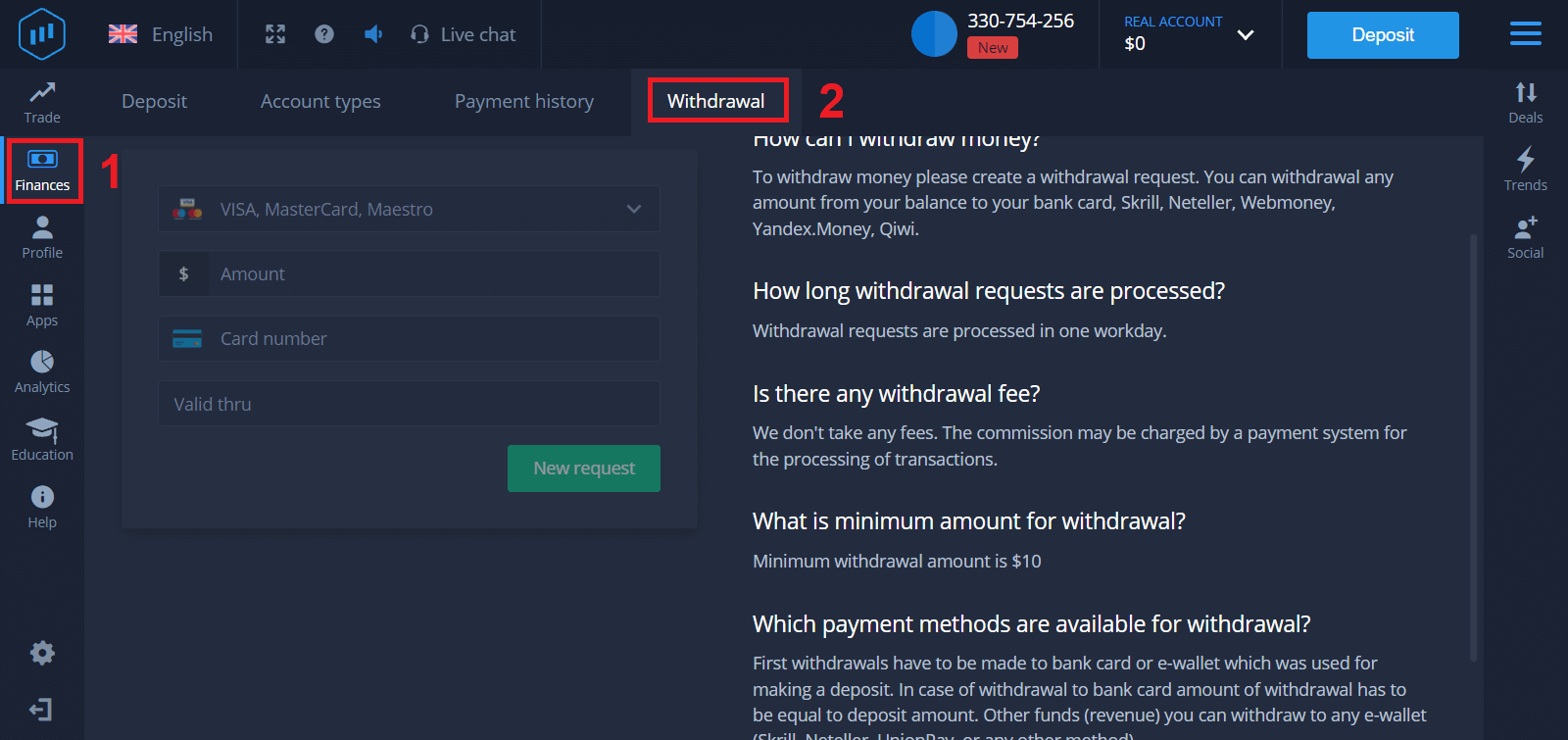 3. There you should enter all the data of the payment method you wish to use for withdrawal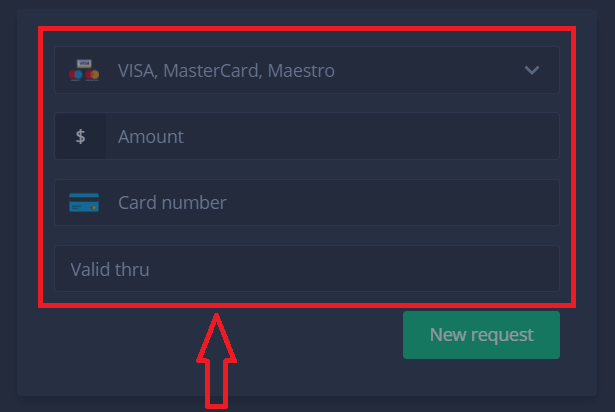 4. Once you've provided all the information in this field, press the "New request" button.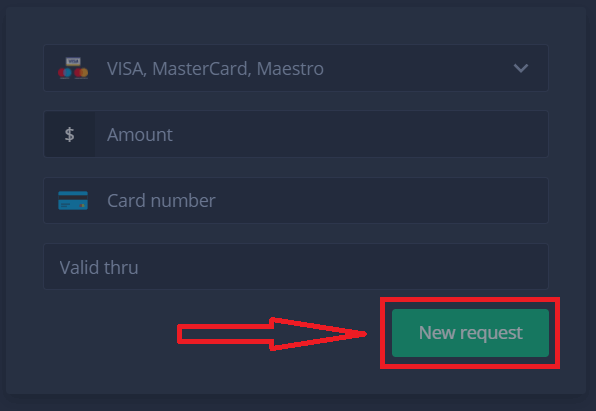 That's it, your money is on its way to your credit card or other payment method. You will see the new request in
"Payment history"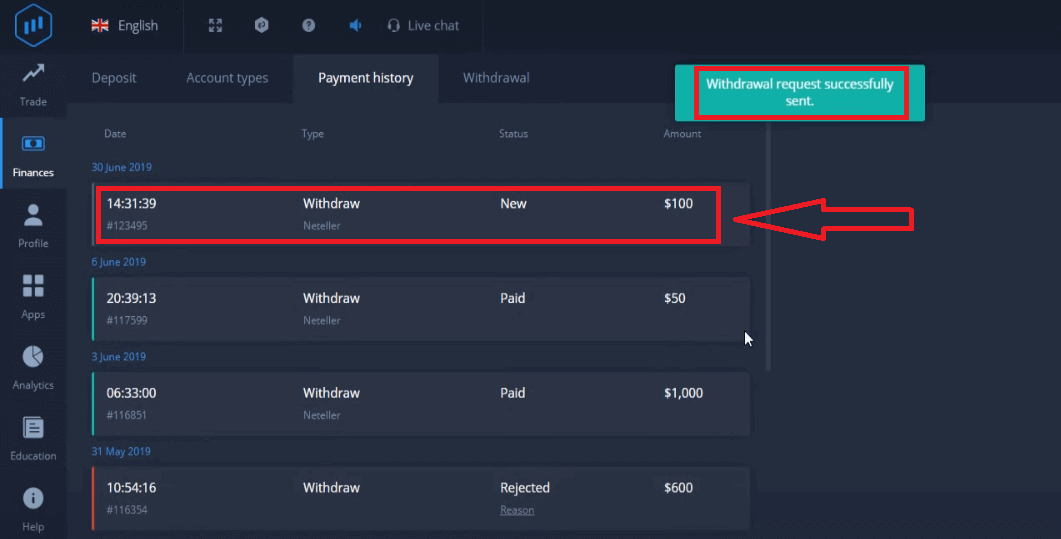 One more important thing!  
In addition to the usual withdrawal methods - such as credit cards, there are dozens of other withdrawal ways in ExpertOption.  But the first withdrawal is always available only (!) to the payment method you used for deposit.



Frequently Asked Questions (FAQ)



How long withdrawal requests are processed?
Withdrawal requests are processed in one workday.



Is there any withdrawal fee?
We dont take any fees. The commission may be charged by a payment system for the processing of transactions.



What is minimum amount for withdrawal?
Minimum withdrawal amount is $10